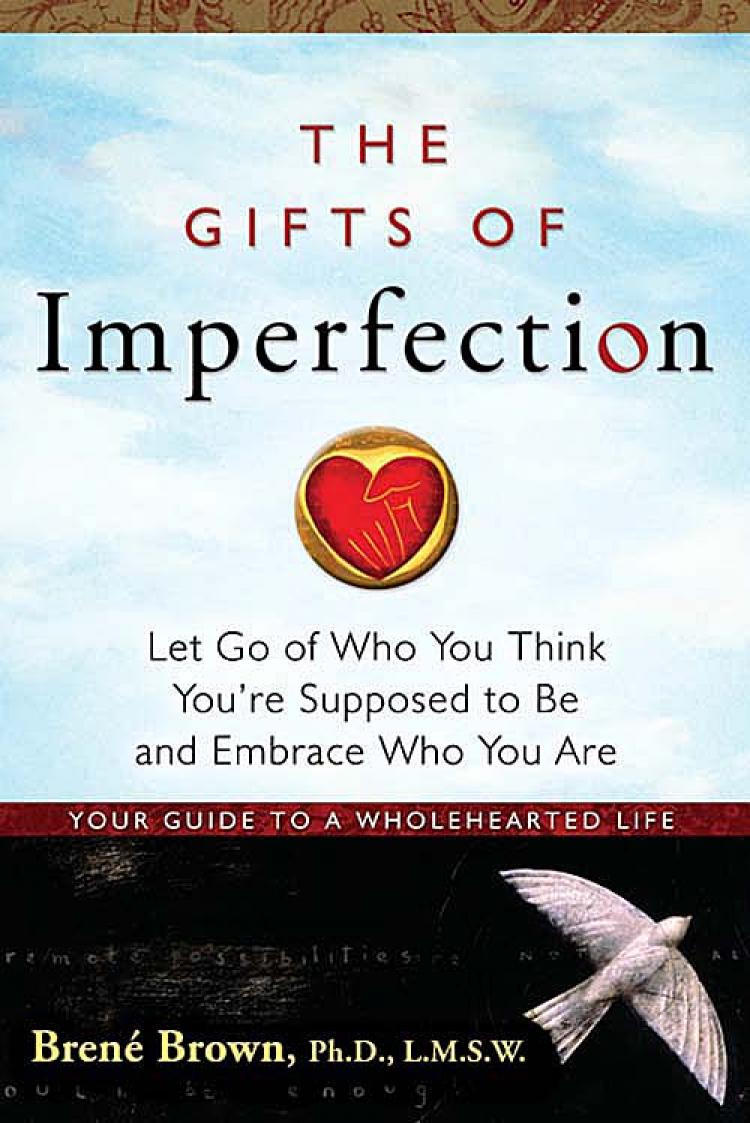 File Size: 1.12 mb
description
The Gifts of Imperfection: Let Go of Who You Think You're Supposed to Be and Embrace Who You Are Paperback – 27 Aug 2010. When our embarrassments and fears lie, we often listen to them anyway. They thwart our gratitude, acceptance, and compassion—our goodness. They insist, "I am not worthy."
One day, as I stared at the tall pile of books precariously stacked on my nightstand, it hit me! I want to tell this story in a memoir. I'll tell the story of how a cynical, smart-ass academic became every bit of the stereotype that she spent her entire adult life ridiculing. I'll fess up about how I became the middle-aged, recovering, health-conscious, creative, touchy-feely spirituality-seeker who spends days contemplating things like grace, love, gratitude, creativity, authenticity, and is happier than I imagined possible. I'll call it Wholehearted.
I also remember thinking, Before I write the memoir, I need to use this research to write a guidebook on Wholehearted living! By mid-2008, I had filled three huge tubs with notebooks, journals, and mounds of data. I had also done countless hours of new research. I had everything I needed, including a passionate desire to write the book that you're holding in your hands.
Content:-
PrefaceAcknowledgments
Introduction: Wholehearted Living
Courage, Compassion, and Connection: The Gifts of Imperfection
Exploring the Power of Love, Belonging, and Being Enough
The Things That Get in the Way
Guidepost #1
Cultivating Authenticity:
Letting Go of What People Think
Guidepost #2
Cultivating Self-Compassion:
Letting Go of Perfectionism
Guidepost #3
Cultivating a Resilient Spirit:
Letting Go of Numbing and Powerlessness
Guidepost #4
Cultivating Gratitude and Joy:
Letting Go of Scarcity and Fear of the Dark
Guidepost #5
Cultivating Intuition and Trusting Faith:
Letting Go of the Need for Certainty
Guidepost #6
Cultivating Creativity:
Letting Go of Comparison
Guidepost #7
Cultivating Play and Rest:
Letting Go of Exhaustion as a Status Symbol and Productivity as Self-Worth
Guidepost #8
Cultivating Calm and Stillness:
Letting Go of Anxiety as a Lifestyle
Guidepost #9
Cultivating Meaningful Work:
Letting Go of Self-Doubt and "Supposed To"
Guidepost #10
Cultivating Laughter, Song, and Dance:
Letting Go of Being Cool and "Always in Control"
Final Thoughts
About the Research Process: For Thrill-Seekers and Methodology Junkies
Notes
About the Author
Author Details
"Dr. Brené Brown" is a researcher, writer, and professor. She is a member of the research faculty at the University of Houston Graduate College of Social Work, where she has spent the past ten years studying a concept that she calls Wholeheartedness, posing the questions: How do we engage in our lives from a place of authenticity and worthiness? How do we cultivate the courage, compassion, and connection that we need to embrace our imperfections and to recognize that we are enough—that we
are worthy of love, belonging, and joy?