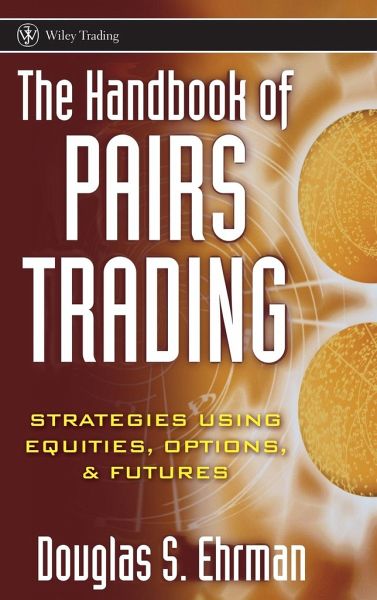 File Size: 3.47 mb
Description
In today's atmosphere of market uncertainty, geopolitical unrest, and a weak economic landscape, many investors find themselves still feeling the sting that was created when the bull market reversed in early 2000. The days of triple digit returns are long gone and, for many, so is a substantial ercentage of the personal wealth that was created in the late 1990s. It is no wonder, therefore, that many of these same investors have sought shelter in fixed income securities, cash instruments, or in increasingly popular market-neutral strategies.
Broad exploration of one particular market-neutral strategy that has not been widely publicized but which has endured for years as a successful approach among many institutional money managers and hedge fund experts is the focus of the following pages. The strategy is called pairs trading. In simple terms, pairs trading consists of buying one stock in an industry and selling short another stock (with which it has been paired via standards to be explained later), usually in the same industry. This approach has become something of a lost or rarefied skill, but currently it is resurfacing rapidly in the mainstream.
Content:-
Introduction
PART ONE: The Market-Neutral Element
CHAPTER 1. Pairs Trading: A Brief History
CHAPTER 2. Market Neutrality
CHAPTER 3. The Market-Neutral Investment Process
CHAPTER 4. Market Neutrality and Pairs Trading
PART TWO: The Arbitrage Element
CHAPTER 5. Arbitrage Factors
CHAPTER 6. Arbitrage and Pairs Trading
PART THREE: The Technical Analysis Element
CHAPTER 7. Technical Tools and Indicators
CHAPTER 8. The Technicals of Pairs Trading
PART FOUR: The Unified Theory
CHAPTER 9. Reviewing the Elements
CHAPTER 10. Trading Pairs Fundamentally
CHAPTER 11. The Technical Approach
CHAPTER 12. The Overlays
CHAPTER 13. The Unified Pairs Trading Theory
PART FIVE: Advanced Strategies and Examples
CHAPTER 14. Options Basics: Terms and Strategies
CHAPTER 15. Pairs Trading with Options
CHAPTER 16. Futures and Currencies
CHAPTER 17. Trade Examples
Epilogue
About the Author
Index
Author Details
Douglas S. Ehrman is a hedge fund manager and a leading authority on pairs trading. He is one of the founders and the CEO of Alph America Asset Management LLC in Chicago. He also served as
the CEO of Alph America Financial, Inc., the company that operated PairsTrading.com.