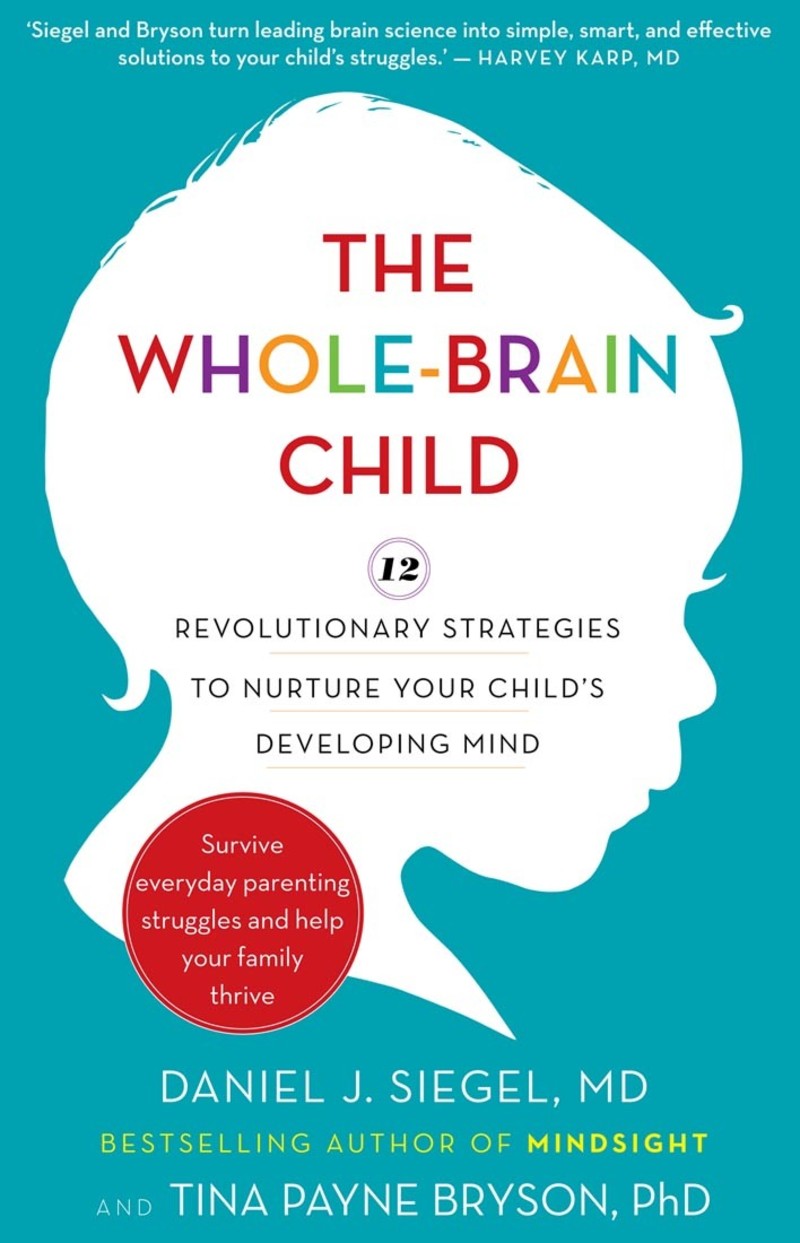 File Size: 3.42 mb
Description
The "upstairs brain," which makes decisions and balances emotions, is under construction until the mid-twenties. And especially in young children, the right brain and its emotions tend to rule over the logic of the left brain. No wonder kids throw tantrums, fight, or sulk in silence.
Whether you're a parent, grandparent, teacher, therapist, or other significant caregiver in a child's life, we've written this book for you. We'll use the word "parent" throughout, but we're talking to
anyone doing the crucial work of raising, supporting, and nurturing kids. Our goal is to teach you how to use your everyday interactions as opportunities to help you and the children you care for both survive and thrive. Though much of what you'll read can be creatively tailored for teens—in fact, we plan to write a followup that does just that—this book focuses on the years from birth to
twelve, centering especially on toddlers, school-age kids, and preteens.
Content:-
Cover
Title Page
Copyright
Introduction: SURVIVE AND THRIVE
Chapter 1: PARENTING WITH THE BRAIN IN MIND
Chapter 2: TWO BRAINS ARE BETTER THAN ONE: Integrating the Left and the Right
Whole-Brain Strategy #1: Connect and Redirect: Surfing Emotional Waves
Whole-Brain Strategy #2: Name It to Tame It: Telling Stories to Calm
Big Emotions
Chapter 3: BUILDING THE STAIRCASE OF THE MIND: Integrating the Upstairs and Downstairs Brain
Whole-Brain Strategy #3: Engage, Don't Enrage: Appealing to the Upstairs Brain
Whole-Brain Strategy #4: Use It or Lose It: Exercising the Upstairs Brain
Whole-Brain Strategy #5: Move It or Lose It: Moving the Body to Avoid Losing the Mind
Chapter 4: KILL THE BUTTERFLIES! Integrating Memory for Growth and Healing
Whole-Brain Strategy #6: Use the Remote of the Mind: Replaying Memories
Whole-Brain Strategy #7: Remember to Remember: Making Recollection a Part of Your Family's Daily Life
Chapter 5: THE UNITED STATES OF ME: Integrating the Many Parts of the Self
Whole-Brain Strategy #8: Let the Clouds of Emotion Roll By: Teaching That Feelings Come and Go
Whole-Brain Strategy #9: SIFT: Paying Attention to What's Going On Inside
Whole-Brain Strategy #10: Exercise Mindsight: Getting Back to the Hub
Chapter 6: THE ME-WE CONNECTION: Integrating Self and Other
Whole-Brain Strategy #11: Increase the Family Fun Factor: Making a Point to Enjoy Each Other
Whole-Brain Strategy #12: Connect Through Conflict: Teach Kids to Argue with a "We" in Mind

Conclusion: BRINGING IT ALL TOGETHER
Refrigerator Sheet
Whole-Brain Ages and Stages
Dedication
Acknowledgments
About the Authors
Author Details
DANIEL J. SIEGEL, M.D., is a graduate of Harvard Medical School and completed his postgraduate medical education at UCLA with training in pediatrics and child, adolescent, and adult psychiatry. He is currently a clinical professor of psychiatry at the UCLA School of Medicine, co-director of UCLA's Mindful Awareness Research Center